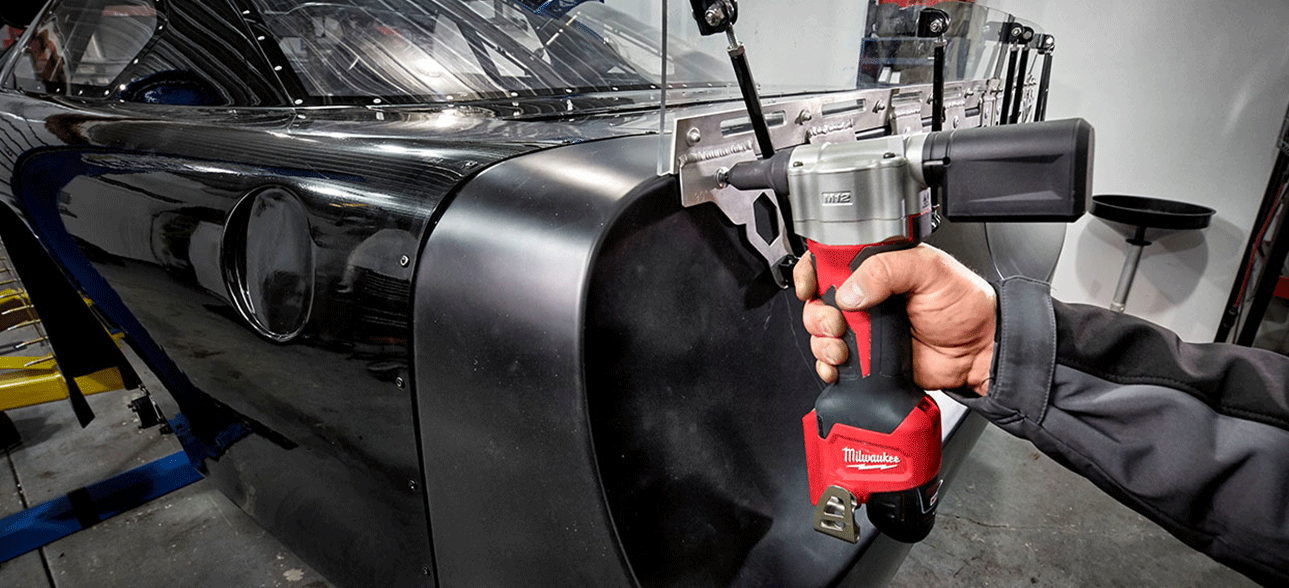 The M12TM Fis the first battery pack that provides fast fast nailing with maximum performance maintenance.

The M12 BPRT can squeeze 250 pcs of 4.8 mm steel rivets or 450 pcs of 3.2 mm per charge and reduce muscle effort by 65% compared to a manual tool.

No need for compressor and hose during assembly makes this tool an ideal replacement for pneumatic tools.

The M12 BPRT is currently the most compact 165mm long buckle marketer, allowing users greater access in narrow spaces.

The M12 BPRT riveting tool is part of the M12 12V platform that offers 90+ solutions on one battery system.