* u slučaju poteškoća, obratite nam se na mail:

[email protected]
---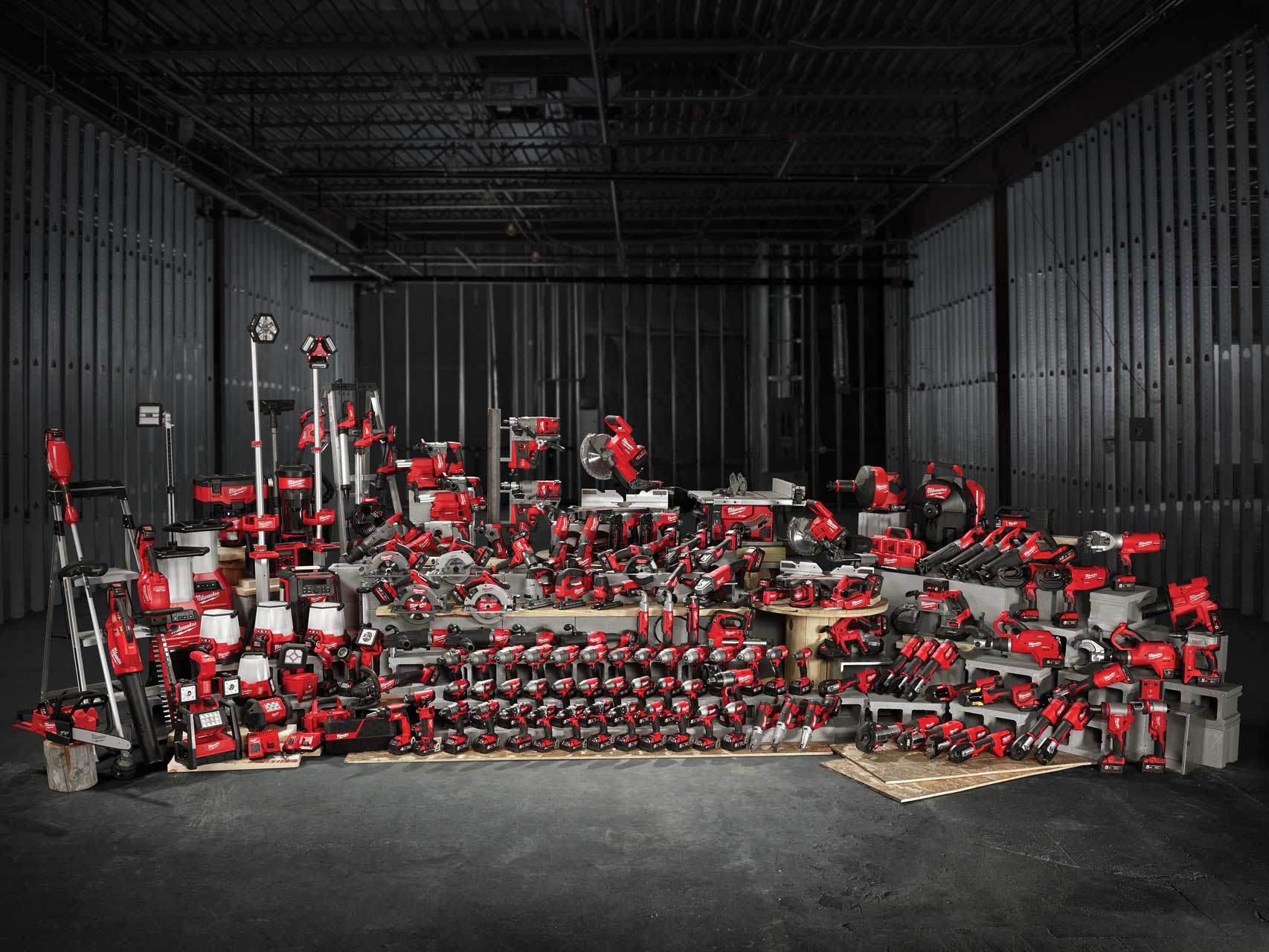 TiD-extra is the general distributor of the industry's leading Milwaukee Tools industry-leading professional tool maker. In its product range, the range offers a wide variety of battery and power tools, accessories and hand tools for professional users worldwide. Milwaukee tools can be described as compact, powerful, durable and durable tools that offer innovative value-added solutions.
Milwaukee manufactures its tools in recognizable red color, an extensive range of more than 500 different models of battery and power tools: drill, screwdrivers, screwdrivers, stapler and spool blades, impact hammers, grinders, pliers, circular blades, cable and pipe cutters, pistols for silicone, reflectors, vacuum cleaners, permanent magnet drills, diamond drill pins ... As a support to the work of all the tools comes complete offer with more than 4000 pieces of accessories such as drills, circular saw, saw blades, crown drills, spiral blades, cutting and grinding plates, wire brushes, screw and impact extensions, abrasive rings, puncture drills. Producing the best electric tools and accessories for the toughest working conditions for professional users is the company's vision, leading Milwaukee Tools to be the world leader in innovation.
By 2002, over 137 US and 179 international patents were granted. Innovative new products include Tilt-Lok Circular Saw Blades, adjustable Sawzall-Hatchet Saw Saw Saw, which can be adjusted to 6 positions. Innovations continue with a series of battery drills, impact screwdrivers and Lok-Tor drill bits, which are part of the battery life spectrum with a voltage of 12V to 18V. Milwaukee has developed the most advanced battery in the market, the work time is 2.5x longer and can work up to -20˚C. The brushless brushless system allows up to 10x longer life span of the engine. The service network consists of over 800 authorized service centers and over 20,000 sales and service companies around the world. Milwaukee is the first US manufacturer of power tools that has certified all its manufacturing facilities and organization according to ISO 9000 and ISO 9001 standards.